WELCOME TO THE BLOG OF STEEMCHURCH VENEZUELA @sc-v
One of the problems facing the families of the earth today is how to train their children to make them citizens of good.
Parents have the obligation and responsibility to instruct their children and be administrators of them, because certainly no one wants to fail as parents although we make mistakes in raising our children and that can lead to frustration when we do not achieve our desires and see our realized children.

Each family has their values ​​and trains their children according to their beliefs.
However, it is very interesting that we could reflect and pay attention to the words we find in the book of Deuteronomy about a supreme commandment that has a lot to do with the formation and upbringing of children.
Read:
 Deuteronomy 6: 6-9 New International Version (NIV)
And these words that I send you today will be upon your heart,
7 And you will repeat them to your children, and you will talk about them being at home, and walking along the road, and at bedtime, and when you get up.
8 And you shall bind them as a sign in your hand, and they shall be as frontal between your eyes;
9 And you will write them on the posts of your house, and on your doors.

This supreme commandment encompasses the formation of children, because, in it the statutes and decrees that God commands that the fathers of the earth put into deeds are declared so that the children can develop wisely and later do not have to lament.
 It also applies the Biblical principles that parents must take to apply them every day of their life in their family and project children who love God.
Verse 7 highlights the mandate the prophet says about the decision parents must make. 7 And you will repeat them to your children, and you will talk about them being at home, and walking along the road, and at bedtime, and when you get up.
This is as important in the formation of children as the food necessary to develop physically, since God's desire is for families to be happy.
The Bible is a manual of hope and a bulwark in the upbringing and formation of children, because in it you find several examples of parents who honored God in the decision to train their children according to what the word has established and could see in them wise and accomplished children.
God never changes and left his written word so that today we too could take this example and form our children according to what the word of God establishes.
Proverbs 22: 6 Reina-Valera 1960 (NIV) tells us:
6 Instruct the child on his way,
And even if he is old, he will not depart from him. Also in the book of Psalms we read:
Psalm 119: 9-16 King James Version (NIV)
9 How will the young man clean his way?
    With keeping your word.
The failure of many parents today lies in the lack of wisdom to train their children, that is why if we want to see happy children and wise families we must start by forming them with the word of God and instructing them all the way.

We have to promote a real change in Venezuelan society and also the world.We cannot lose hope that the help we need will soon come so that the children of Venezuela recover their identity.
WE WILL REACH CROWDS IN THE CRUSADE OF FREEDOM.
What to do now?
@Sc-v, will be in the communities and rural areas implementing social work and our educational campaigns, to which we will integrate Steemchurch Telos, this is a wonderful opportunity to grow, to bring hope to many people, children are the fundamental pillars to build that desired future.
SteemChurch Telos Expansion:
Your NEW SteemChurch Telos account
The SteemChurch Telos expansion is about establishing ourselves on a new platform capable of facilitating commerce, banking, trade and logistics' – opening up many more opportunities than social media and blogs.
Telos is one of the most advanced blockchains on the planet. Incredibly fast and highly scalable. Built from the same blockchain architecture as EOS, Telos can do everything EOS can do. At the moment, however, Telos is relatively unknown and resources are cheap. Which means that we are establishing here at an ideal time.
For the first access to your account we recommend that you download SQRL to your PC.
If you have any questions, please do not hesitate to consult through the email:
steemchurchvenezuela@gmail.com
Or in our situation room SC.Telos in Telgram:https://t.me/joinchat/JfcYQRZKH3Fu0M9kIzcjjw
To register at Steemchurch telos, fill out the following form:
https://goo.gl/forms/TOJ4cCDiMT4KlM0g2
Blessed are those who work for peace, because they will be called children of God. Matthew 5: 9 | NVI
Support this project on
https://fundition.io/#!/@sc-v/wx2n2agr9
We thank our collaborators
@sirknight,@sniffnscurry,@pennsif,@adollaraday,@fundition,@redpalestino, @wilx, @charitycurator, @theycallmedan,@curatorhulk, @impactn-projects,@partiko,@newhope, @hanshotfirst.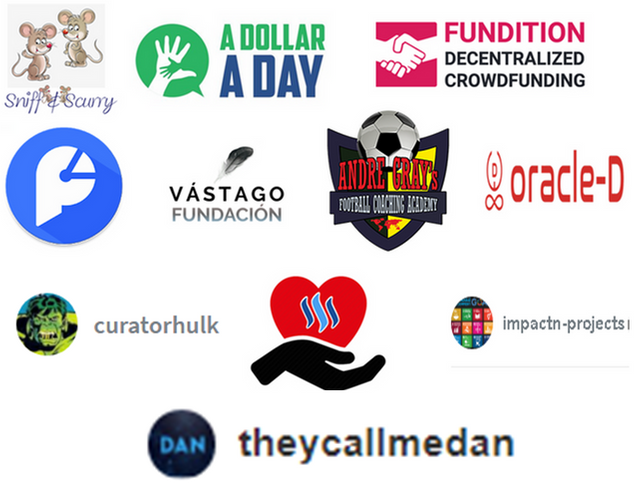 Our special thanks @steempress-io.for their collaboration to add value to this platform. If you want to use steempress, look for information here:steempress