WELCOME TO THE BLOG OF STEEMCHURCH VENEZUELA @sc-v
Happy new year 2020 have all the friends and brothers of this prestigious platform in which I have the pleasure of interacting through steemchurch. My most sincere and fraternal greetings. A gigantic hug for everyone. Happiness and success!
I am pleased to present through this blog my last dinner message with «Bread From Heaven» outgoing year 2019.


As we all know the current situation in Venezuela has been alarming specifically in the financial part but I can still say with much joy and thanks: God has helped us so far «since we never stop working and bring a smile to the children of this country .
On this occasion and as we have always done it, we were in Barcelona Anzoategui State where we shared with much joy with the children as well as instructing them in the sound doctrine of the word of God so that they can grow with the love of God in their hearts.



Whenever we share a dinner in memory of a last meeting most of the time we feel nostalgia for the farewell because there we leave all our memories and love which motivate us to continue fighting.
Jesus' last supper with his disciples reminded me that our meetings with bread from heaven have been a gift from God to all the children in whom we have had the privilege of sharing throughout this year.

Also the last supper of Jesus came to my memory with his disciples in which it was remembered that God had freed him from slavery in Egypt to take them to the promised land and through all these encounters God in his infinite mercy has blessed us with a divine purpose of attaining true freedom to lead us to the true purpose for which He has allowed this whole event.
Bread From Heaven has really been a blessing for Steemchurch Venezuela because throughout all this time we have not only shared bread with children but also instructed it.


It is worth remembering the great social work that «Bread From Heaven» did in 2019 with children suffering from cancer of the Barcelona State Anzoategui cancer, where true love and compassion was projected with the children who were staying there and that was very hard for the situation of the country. However «Bread From Heaven» did not stop but was projected with them to make them smile and bring a little love and joy.

In this new year 2020 we wish the greatest success and expansion to «Bread From Heaven» to continue projecting to the most needy places of our homeland Venezuela because their work has been worthy of imitating not only for the dedication but for the courage to do it in one of the most terrible crises of all ages.
We know that we will see many blessings for this next year that we are already embracing to live and that with hope in God we will obtain the success we need to continue projecting.
Proverbs 19:17
«He who gives to the poor lends to Jehovah,
And the good he has done, he will pay again. «
Our God knows how to pay and everything in this life we ​​do with love will later be a divine reward.

Reina Valera 1960 (RVR)

WE WILL REACH CROWDS IN THE CRUSADE OF FREEDOM.
What to do now?
@Sc-v, will be in the communities and rural areas implementing social work and our educational campaigns, to which we will integrate Steemchurch Telos, this is a wonderful opportunity to grow, to bring hope to many people, children are the fundamental pillars to build that desired future.
SteemChurch Telos Expansion:
Your NEW SteemChurch Telos account
The SteemChurch Telos expansion is about establishing ourselves on a new platform capable of facilitating commerce, banking, trade and logistics' – opening up many more opportunities than social media and blogs.
Telos is one of the most advanced blockchains on the planet. Incredibly fast and highly scalable. Built from the same blockchain architecture as EOS, Telos can do everything EOS can do. At the moment, however, Telos is relatively unknown and resources are cheap. Which means that we are establishing here at an ideal time.
For the first access to your account we recommend that you download SQRL to your PC.
If you have any questions, please do not hesitate to consult through the email:
steemchurchvenezuela@gmail.com
Or in our situation room SC.Telos inTelgram:
https://t.me/joinchat/JfcYQRZKH3Fu0M9kIzcjjw
To register at Steemchurch telos, fill out the following form:
https://goo.gl/forms/TOJ4cCDiMT4KlM0g2
Blessed are those who work for peace, because they will be called children of God. Matthew 5: 9 | NVI
Support this project on
https://fundition.io/#!/@sc-v/wx2n2agr9
We thank @fundition for all the support provided during all these months, it has actually been a beautiful and rewarding job, we know that we will grow and reach more children in our country.
We thank our collaborators
@sirknight,@sniffnscurry,@pennsif,@adollaraday,@fundition,@redpalestino, @wilx, @charitycurator, @theycallmedan,@curatorhulk, @impactn-projects,@partiko,@newhope, @hanshotfirst.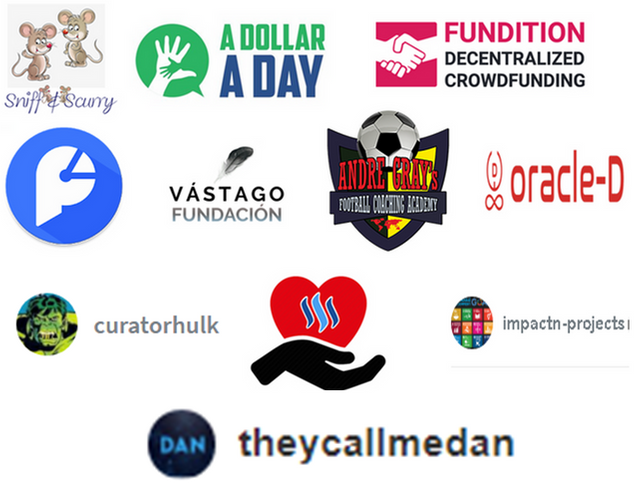 Our special thanks @steempress-io.for their collaboration to add value to this platform. If you want to use steempress, look for information here:steempress