WELCOME TO THE BLOG OF STEEMCHURCH VENEZUELA @sc-v
December is the last month of the year and one of the most important because it is celebrated throughout the world the arrival of Jesus on earth what we commonly call «Christmas» and each nation or city celebrates it according to its culture.
Christmas is a feast of encounters with our loved ones where the birth of Jesus Christ is commemorated.
In Venezuela we celebrate it as a month of joy in family where we share specifically with premieres, bonnets, joys, hugs, hallacas, ham bread, black cake, leg, soft drinks, sweet milk, grapes etc.
Venezuela is not at its best today for this celebration due to the crisis that our country is going through and today it is very difficult to have at our tables the tradition for the high cost of food but still we thank God for life and for our relatives.
From here in Venezuela we say popularly «if there is no premiere or to find them» demolish thank God for life because God really has to be thanked for everything in good times and in bad times.
For many this month is joyful but for others it is sad, because December represents mixed feelings, memories and many go through situations that do not allow the same joy of another time due to some loss or the absence of some relatives.
However, the crisis that has affected us in all areas of our lives has not been able to kill our dreams and the desire to continue fighting for a better country and «bread from heaven» has been a stimulating factor in this process, as it always seeks opportunities to bring some joy to the children although it hurts them not being able to take them to many places in Venezuela at the moment but I have the conviction that better times will come where we will see our children shine like the light of dawn in the morning.
Jesus Christ is and continues to be our greatest motivation to continue fighting. We wait for times of blessings. We hope to have a suitable place to establish fixed dining rooms and move to various parts of our nation. God is good and for Him nothing is impossible, because for men not everything is possible but for God it is possible.
God is the infinite hero of his people and of all who seek and believe in Him. The nations all received from the mouths of the prophets the greatest news of life when they prophesied the following:

Isaiah 9.6
«For a child is born to us, son is given to us, and the principality on his shoulder, and his name will be called Wonderful, Counselor, strong God, eternal father, prince of peace.»
 We are not dreaming of dreaming, we are believing God the giver of visionary dreams!
We are believing that strong God, eternal father and prince of peace. For this reason, December is a very important month for all Christians because this month brought us the greatest blessing that a mortal can receive, brought us Jesus the savior of the world the giver of true freedom so that we could get out of the darkness and come to The admirable light.
Image: casa Dana Lecheria-Anzoategui

WE WILL REACH CROWDS IN THE CRUSADE OF FREEDOM.
What to do now?
@Sc-v, will be in the communities and rural areas implementing social work and our educational campaigns, to which we will integrate Steemchurch Telos, this is a wonderful opportunity to grow, to bring hope to many people, children are the fundamental pillars to build that desired future.
SteemChurch Telos Expansion:
Your NEW SteemChurch Telos account
The SteemChurch Telos expansion is about establishing ourselves on a new platform capable of facilitating commerce, banking, trade and logistics' – opening up many more opportunities than social media and blogs.
Telos is one of the most advanced blockchains on the planet. Incredibly fast and highly scalable. Built from the same blockchain architecture as EOS, Telos can do everything EOS can do. At the moment, however, Telos is relatively unknown and resources are cheap. Which means that we are establishing here at an ideal time.
For the first access to your account we recommend that you download SQRL to your PC.
If you have any questions, please do not hesitate to consult through the email:
steemchurchvenezuela@gmail.com
Or in our situation room SC.Telos inTelgram:
https://t.me/joinchat/JfcYQRZKH3Fu0M9kIzcjjw
To register at Steemchurch telos, fill out the following form:
https://goo.gl/forms/TOJ4cCDiMT4KlM0g2
Blessed are those who work for peace, because they will be called children of God. Matthew 5: 9 | NVI
Support this project on
https://fundition.io/#!/@sc-v/wx2n2agr9
We thank @fundition for all the support provided during all these months, it has actually been a beautiful and rewarding job, we know that we will grow and reach more children in our country.
We thank our collaborators
@sirknight,@sniffnscurry,@pennsif,@adollaraday,@fundition,@redpalestino, @wilx, @charitycurator, @theycallmedan,@curatorhulk, @impactn-projects,@partiko,@newhope, @hanshotfirst.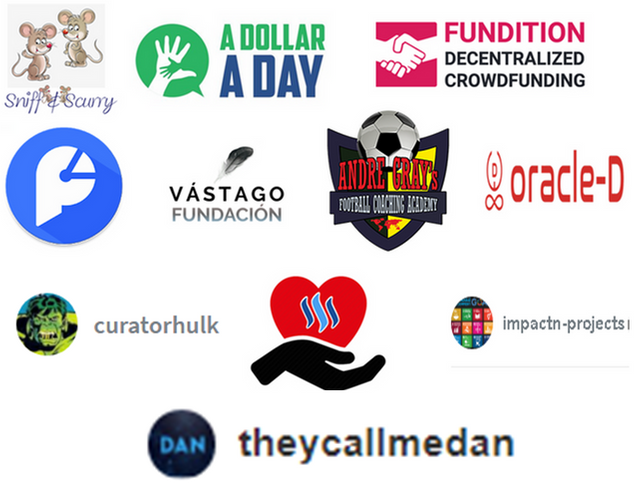 Our special thanks @steempress-io.for their collaboration to add value to this platform. If you want to use steempress, look for information here:steempress