WELCOME TO THE BLOG OF STEEMCHURCH VENEZUELA @sc-v
We are celebrating the second year of SteemChurch International Ministry and the children of Venezuela from the children's dining room «Bread From Heaven» do not stop showing their gratitude to our church that for one more year has strived to sow a seed in the hearts of each one of they.

It was a very emotional and full of satiosfaction afternoon once again for the team of Steemchurch Venezuela, we thank our dear friend and pastor Obcelis Miranda for being an excellent woman with love details for children and for God, we shared a birthday cake at commemoration of the anniversary of the most blessed church on the planet, born in the heart of God and planted in the heart of a man like @sirknight, with the help of the beloved Darlenys, woman of honor.

As a Ministry we know that we are growing as people, gaining knowledge for every good work here on earth and we pray from our hearts for Almighty God to add whatever it takes to establish ourselves with an indelible mark on people's lives, leave a legacy in The humanity of blessing.

God is always faithful, and we must teach children to be grateful to all the people who help us reach the destiny we have set, so today from the dining rooms «Bread From Heaven» we give thanks for the existence of Steemchurch, that without Any doubt will reach large territories in the world.

«Enter through its doors with thanksgiving,
Through its courts with praise;
Praise him, bless his name. «Psalm 100: 4

Our only denomination serve Christ, love and serve as Jesus did, so we invite everyone who has a purpose to be part of this Christian movement of recent times, bring his word to every language, race and nation.

Thank you SteemChurch, long life and happy anniversary wish you the children of Venezuela !!
WE WILL REACH CROWDS IN THE CRUSADE OF FREEDOM.
What to do now?
@Sc-v, will be in the communities and rural areas implementing social work and our educational campaigns, to which we will integrate Steemchurch Telos, this is a wonderful opportunity to grow, to bring hope to many people, children are the fundamental pillars to build that desired future.
SteemChurch Telos Expansion:
Your NEW SteemChurch Telos account
The SteemChurch Telos expansion is about establishing ourselves on a new platform capable of facilitating commerce, banking, trade and logistics' – opening up many more opportunities than social media and blogs.
Telos is one of the most advanced blockchains on the planet. Incredibly fast and highly scalable. Built from the same blockchain architecture as EOS, Telos can do everything EOS can do. At the moment, however, Telos is relatively unknown and resources are cheap. Which means that we are establishing here at an ideal time.
For the first access to your account we recommend that you download SQRL to your PC.
If you have any questions, please do not hesitate to consult through the email:
steemchurchvenezuela@gmail.com
Or in our situation room SC.Telos inTelgram:
https://t.me/joinchat/JfcYQRZKH3Fu0M9kIzcjjw
To register at Steemchurch telos, fill out the following form:
https://goo.gl/forms/TOJ4cCDiMT4KlM0g2
Blessed are those who work for peace, because they will be called children of God. Matthew 5: 9 | NVI
Support this project on
https://fundition.io/#!/@sc-v/wx2n2agr9
We thank @fundition for all the support provided during all these months, it has actually been a beautiful and rewarding job, we know that we will grow and reach more children in our country.
We thank our collaborators
@sirknight,@sniffnscurry,@pennsif,@adollaraday,@fundition,@redpalestino, @wilx, @charitycurator, @theycallmedan,@curatorhulk, @impactn-projects,@partiko,@newhope, @hanshotfirst.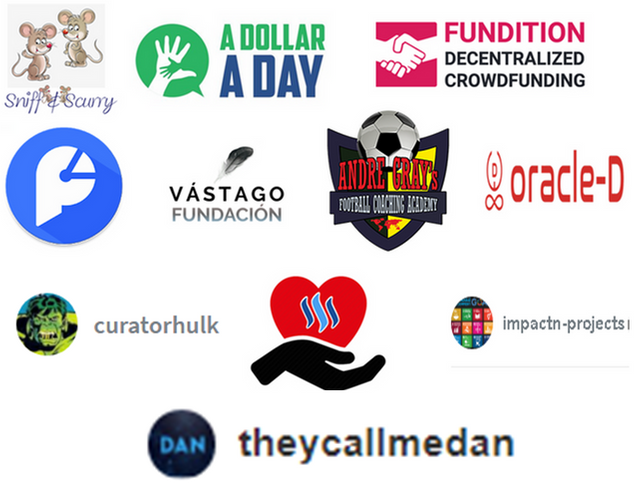 Our special thanks @steempress-io.for their collaboration to add value to this platform. If you want to use steempress, look for information here:steempress