WELCOME TO THE BLOG OF STEEMCHURCH VENEZUELA @sc-v
We have started the official week of the second anniversary of our beloved church Steemchurch International Ministry, for us there is no better way to do it than planting in children: time, love and education.
On this occasion we had the privilege of sharing with the children of the city of Puerto la Cruz State Anzoategui. Grateful for the leaders Obcelis and Arcadio Luces who with great responsibility are doing a beautiful job for the children in their community.

It has been a pride and pleasure for us to have served several communities over the past year and made so many children happy, many actors involved, God who placed this dream in Darlenys' heart, @sirknight our leader who accompanied us In this trip, the children, the brothers of the communities, the people of the platforms with which we work Telos, Steemit and the friends of @fundition, this has been a work that develops over time and that is growing, soon We will have our 5 dining room in the city, thank you all.

Children play, sing, praise the name of God, learn healthy hygiene habits, Christian values inspired by the life of Jesus and always share a family meal.

In this Christmas month, we will be active together with the churches and communities organizing recreational activities and to commemorate the birth of the savior of the world, we will bring smiles to the children of our communities.

Every small beginning in the hands of God becomes immense, so with much love and desire to work we celebrate the foundation of the wonderful community of our mother church @steemchurch, fulfilling the mission and vision in which we have walked.

We are not a doctrine, we are a church that honors the name of God on earth, we believe that Jesus is the greatest example of love and our savior, so we thank all those who have been with us and shared every achievement, in the good and in bad times, we convey this message of encouragement in waiting for a better world, in fighting for dreams, invite your friends and family to participate in this new movement of Christianity internationally.
We love you are our precious family in Christ Jesus!
WE WILL REACH CROWDS IN THE CRUSADE OF FREEDOM.
What to do now?
@Sc-v, will be in the communities and rural areas implementing social work and our educational campaigns, to which we will integrate Steemchurch Telos, this is a wonderful opportunity to grow, to bring hope to many people, children are the fundamental pillars to build that desired future.
SteemChurch Telos Expansion:
Your NEW SteemChurch Telos account
The SteemChurch Telos expansion is about establishing ourselves on a new platform capable of facilitating commerce, banking, trade and logistics' – opening up many more opportunities than social media and blogs.
Telos is one of the most advanced blockchains on the planet. Incredibly fast and highly scalable. Built from the same blockchain architecture as EOS, Telos can do everything EOS can do. At the moment, however, Telos is relatively unknown and resources are cheap. Which means that we are establishing here at an ideal time.
For the first access to your account we recommend that you download SQRL to your PC.
If you have any questions, please do not hesitate to consult through the email:
steemchurchvenezuela@gmail.com
Or in our situation room SC.Telos inTelgram:
https://t.me/joinchat/JfcYQRZKH3Fu0M9kIzcjjw
To register at Steemchurch telos, fill out the following form:
https://goo.gl/forms/TOJ4cCDiMT4KlM0g2
Blessed are those who work for peace, because they will be called children of God. Matthew 5: 9 | NVI
Support this project on
https://fundition.io/#!/@sc-v/wx2n2agr9
We thank @fundition for all the support provided during all these months, it has actually been a beautiful and rewarding job, we know that we will grow and reach more children in our country.
We thank our collaborators
@sirknight,@sniffnscurry,@pennsif,@adollaraday,@fundition,@redpalestino, @wilx, @charitycurator, @theycallmedan,@curatorhulk, @impactn-projects,@partiko,@newhope, @hanshotfirst.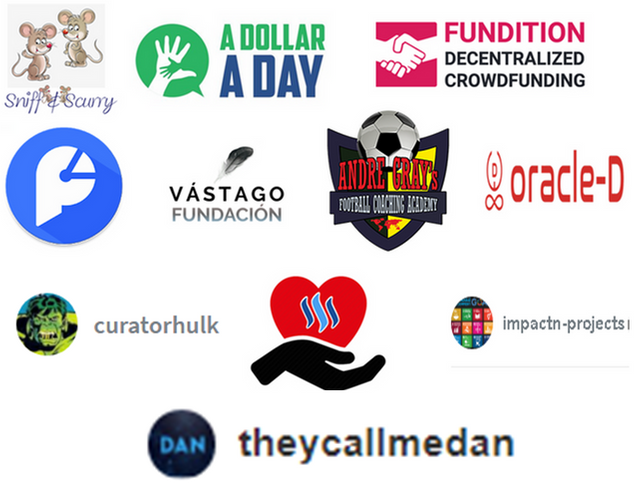 Our special thanks @steempress-io.for their collaboration to add value to this platform. If you want to use steempress, look for information here:steempress