WELCOME TO THE BLOG OF STEEMCHURCH VENEZUELA @sc-v
In commemoration of the advent of the two years of steemchurch I want to highlight through this medium my gratitude first to God and then to Sirknight founder of steemchurch and then to Darlenys who then identified with the church and stood out next to sirknight to make this church a true crusade to freedom as our founder proclaimed.
In the same way I want to thank all the filigrenses who also contributed their biblical teachings that were built day by day for the growth of it.

At the beginning, steemchurch was spreading spiritually and financially where many of us managed to dress, feed ourselves, buy medicine and even make Christmas dinner with our family members, since specifically because of the crisis we are going through, Venezuelans were having a hard time doing this kind of thing.
In that sense I want to point out once again my gratitude from the deepest part of my being to @sirknight who made our hearts and also the table of our children and families.
Today many people are no longer in steemchurch but we still give thanks for the moments lived and for everything that at one time benefited through this prestigious church.
Today, Steemchurch may not be able to give you financially as he did in the beginning (especially on this platform) but surely he will always be making an effort through our Sirknight leader to make Steemchurch the church he dreamed of and make each parishioner a true crusade to freedom.
From our expansion to Telos Blockchain there are the tools we need to grow in many ways, and now the territories are being reached, Steemchurch is not based on charity, it is based on the empowerment of children, men and women to reach their full potential , recover the value that God has given you on this earth.
With hope in God, I firmly believe that this is a church of purpose and will fulfill all that God has destined for her, for which I am sure that better times will come by fulfilling the word spoken by the prophet Haggai.
Haggai 2: 9
9 The last glory of this house will be greater than the first, saith the Lord of hosts; and I will give peace in this place, says Jehovah of armies.
Reina Valera 1960 (RVR1960)
This is really my hope and the hope of many we are believing that steemchurch is a purpose of God where different nations have gathered like: Venezuela, Ghana, Philippines Nigeria among others united in a single purpose of sharing the word of God and carrying the message of Salvation to the world.
Not everyone has persevered in this, as I said, some are no longer present but those of us who have been strengthened through the word blessing this church at all times and waiting on God at all times.
He will fulfill what he has promised and we fervently hope that the last glory of this house will be greater than the first.
Steemchurch Venezuela will be waiting for what our leader and Apostle @darlenys01 will be announcing for the celebration of this great anniversary.
Venezuela, has been one of the countries blessed by this great Ministry, we have achieved many things in such a short time and we will continue to bring blessing to every corner of our country, «Bread From Heaven» has left many traces in our hearts, so on behalf of the Venezuelan families we bless Steemchurch and all its leaders, brothers who make it up.

WE WILL REACH CROWDS IN THE CRUSADE OF FREEDOM.
What to do now?
@Sc-v, will be in the communities and rural areas implementing social work and our educational campaigns, to which we will integrate Steemchurch Telos, this is a wonderful opportunity to grow, to bring hope to many people, children are the fundamental pillars to build that desired future.
SteemChurch Telos Expansion:
Your NEW SteemChurch Telos account
The SteemChurch Telos expansion is about establishing ourselves on a new platform capable of facilitating commerce, banking, trade and logistics' – opening up many more opportunities than social media and blogs.
Telos is one of the most advanced blockchains on the planet. Incredibly fast and highly scalable. Built from the same blockchain architecture as EOS, Telos can do everything EOS can do. At the moment, however, Telos is relatively unknown and resources are cheap. Which means that we are establishing here at an ideal time.
For the first access to your account we recommend that you download SQRL to your PC.
If you have any questions, please do not hesitate to consult through the email:
steemchurchvenezuela@gmail.com
Or in our situation room SC.Telos inTelgram:
https://t.me/joinchat/JfcYQRZKH3Fu0M9kIzcjjw
To register at Steemchurch telos, fill out the following form:
https://goo.gl/forms/TOJ4cCDiMT4KlM0g2
Blessed are those who work for peace, because they will be called children of God. Matthew 5: 9 | NVI
Support this project on
https://fundition.io/#!/@sc-v/wx2n2agr9
We thank @fundition for all the support provided during all these months, it has actually been a beautiful and rewarding job, we know that we will grow and reach more children in our country.
We thank our collaborators
@sirknight,@sniffnscurry,@pennsif,@adollaraday,@fundition,@redpalestino, @wilx, @charitycurator, @theycallmedan,@curatorhulk, @impactn-projects,@partiko,@newhope, @hanshotfirst.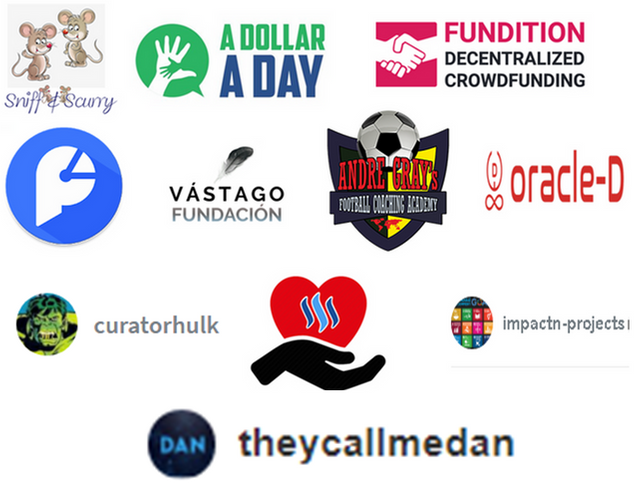 Our special thanks @steempress-io.for their collaboration to add value to this platform. If you want to use steempress, look for information here:steempress