WELCOME TO THE BLOG OF STEEMCHURCH VENEZUELA @sc-v
The didactic bag is an information manual that is used as a work tool which is based on several facets since it contains several pedagogical work tools and can be constantly enriched with several necessary texts or instruments according to the need of children .
The educational institutions have been working on a pedagogical level with this type of tools to make the significant learning of girls and boys more dynamic and real attractive.

What does a teaching bag contain?
A didactic bag contains enriching texts necessary and meaningful for children's learning, stories, fables, computers among others and is guided by teachers, that is, they are part of the tools that the teacher will use for children's learning.

In view of the latest events in the world where a total decline in antivalores has been brewing in humanity and has touched the most vulnerable part of families such as children and young people. Some Venezuelan institutions due to the crisis that the nation is going through have tried to articulate families with the school through socio-productive projects, hands-on work, a seed for the school among others in order to strengthen the commitment of responsibility and motivation of «learn to be» and «learn to do» in girls and boys and therefore motivate them to preserve significant values ​​such as work and friendship in groups in addition to solving part of the economic situation of school canteen centers.
 As a project coordinator in an educational institution where labor has been developing and cultivating significant socio-productive projects to solve the economic processes that are being developed and in the same way, tools are continuously incorporated through the teaching bag to continuously enrich and strengthen values.
In this sense it is worth saying that these tools, although very good, are not enough to truly prepare girls and boys for life. It takes values ​​that allow them to value themselves creating a true identity with a self-esteem balanced with true values ​​grounded in the word of God.

What is the proposal?
Today I bring a proposal for parents and representatives, brothers and friends, all the teachers in the world who work with girls and boys in educational institutions in formal education as well as informal education. It is important to clarify that this proposal has already been inserted in some teachers in the institution where I work specifically in the «orientation» area and in some other institutions. and the wisest book of all time «the Bible» has been incorporated into the teaching bag.
Parents and representatives can ask teachers to insert Christian values ​​in their educational values ​​in students and so can Christian parents because I think it would not be convenient for this proposal to be denied since these values ​​are grounded in God.
Recall that the teaching bag is an educational manual to forge values ​​where everything that is considered important to highlight the values ​​is attached. Hence I think it is convenient to say that it is impossible that this work tool does not contain the Bible the wisest book in the world.

It is also important to say that we have been working with this proposal in some children's dining rooms where we have socialized through this proposal that today I extend to any institution and family that may have the opportunity to read this blog.
Dear friends and brothers, let us remember that the Bible tells us how it is the way we should do to be able to bless the lives of children and to guide them so that tomorrow they can be well-prepared men for life.
We read proverbs 22: 6
«He instructs the child in the way he must walk, and even when he is old, he will not get away from it.»
Instructing children through the word of God is extremely important and gives the best results because really through the Bible it is that we can ensure a destiny of good for our children because it is obvious that children who are formed with Christian values ​​will be Happier, stronger children with their own identity and indisputably prepared for life.
To all the parents of the world remember these words:
we read Deuteronomy 6: 6-7
«And these words that I send you today, will be upon your heart; and you will distribute them to your children, and you will speak of them being in your house, and walking on the road, and at bedtime, and when you get up.
It is vital that children receive the word of God everywhere.
WE WILL REACH CROWDS IN THE CRUSADE OF FREEDOM.
What to do now?
@Sc-v, will be in the communities and rural areas implementing social work and our educational campaigns, to which we will integrate Steemchurch Telos, this is a wonderful opportunity to grow, to bring hope to many people, children are the fundamental pillars to build that desired future.
SteemChurch Telos Expansion:
Your NEW SteemChurch Telos account
The SteemChurch Telos expansion is about establishing ourselves on a new platform capable of facilitating commerce, banking, trade and logistics' – opening up many more opportunities than social media and blogs.
Telos is one of the most advanced blockchains on the planet. Incredibly fast and highly scalable. Built from the same blockchain architecture as EOS, Telos can do everything EOS can do. At the moment, however, Telos is relatively unknown and resources are cheap. Which means that we are establishing here at an ideal time.
For the first access to your account we recommend that you download SQRL to your PC.
If you have any questions, please do not hesitate to consult through the email:
steemchurchvenezuela@gmail.com
Or in our situation room SC.Telos inTelgram:
https://t.me/joinchat/JfcYQRZKH3Fu0M9kIzcjjw
To register at Steemchurch telos, fill out the following form:
https://goo.gl/forms/TOJ4cCDiMT4KlM0g2
Blessed are those who work for peace, because they will be called children of God. Matthew 5: 9 | NVI
Support this project on
https://fundition.io/#!/@sc-v/wx2n2agr9
We thank @fundition for all the support provided during all these months, it has actually been a beautiful and rewarding job, we know that we will grow and reach more children in our country.
We thank our collaborators
@sirknight,@sniffnscurry,@pennsif,@adollaraday,@fundition,@redpalestino, @wilx, @charitycurator, @theycallmedan,@curatorhulk, @impactn-projects,@partiko,@newhope, @hanshotfirst.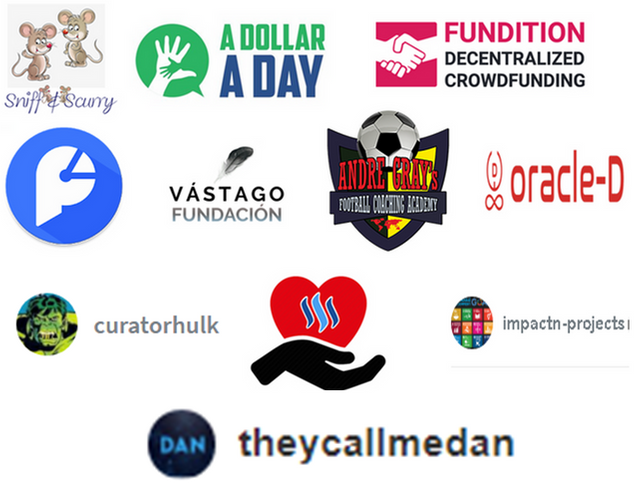 Our special thanks @steempress-io.for their collaboration to add value to this platform. If you want to use steempress, look for information here:steempress