WELCOME TO THE BLOG OF STEEMCHURCH VENEZUELA @sc-v
In a world as changing as the one we live in, we have a responsibility to advance in those aspects that bring benefits to communities, cities and countries. This is the case of the new digital era we are living, Venezuela is one of the countries that has opened the doors to the fourth industrial Revolution or Blockchain Technology.
The Christian church has not been left behind and is moving by leaps and bounds to use all the tools and resources available to reach the crowds, bless peoples and nations. Steemchurch has become an International Ministry whose vision is to bring the love of Jesus through the example, perseverance, knowledge and values that make us worthy disciples of the kingdom.
We are involving family, friends, brothers who share the Christian vision of the gospel of peace, says the word that the gospel must be preached to the end of the earth. As we approach cities, we will also do it from the farthest areas, those places reconditos of the earth, so that we can all live in equity and justice.
Many people are joining steemit and we continue to enter Steemchurch Telos, in the case of today we present a ministerial congregation located in Tunapuy Libertador Municipality of Sucre State, we have related some activities with Bread From Heaven and now they will be part of our church in the blockchain Telos y Steemit.

There is a future and an opportunity for each person willing, in this area there is a potential for the creation of ecological gardens, sustainable agriculture and trade, skilled labor for various types of work including the most important of all to serve others .This community is made up of approximately 160 people.

We will be progressively entering the community of the Apostolic church «The Lamb of God» to our expansion Steemchurch Telos, we have already entered the children in our dining rooms «Bread From Heaven»

Work is done in communities to strengthen values and help people who are going through processes in their lives, as well as interaction for the development of alternative activities that strengthen coexistence.

From Steemchurch Venezuela we give the most cordial welcome to this ministry, in the name of @sirknight our beloved Apostle Darlenys and all the brothers who make up the leadership of our church. We have a great job and a great responsibility on our shoulders, educate without limits, love without measure all under the direction of the king of the universe: Jesus!
WE WILL REACH CROWDS IN THE CRUSADE OF FREEDOM.
What to do now?
@Sc-v, will be in the communities and rural areas implementing social work and our educational campaigns, to which we will integrate Steemchurch Telos, this is a wonderful opportunity to grow, to bring hope to many people, children are the fundamental pillars to build that desired future.
SteemChurch Telos Expansion:
Your NEW SteemChurch Telos account
The SteemChurch Telos expansion is about establishing ourselves on a new platform capable of facilitating commerce, banking, trade and logistics' – opening up many more opportunities than social media and blogs.
Telos is one of the most advanced blockchains on the planet. Incredibly fast and highly scalable. Built from the same blockchain architecture as EOS, Telos can do everything EOS can do. At the moment, however, Telos is relatively unknown and resources are cheap. Which means that we are establishing here at an ideal time.
For the first access to your account we recommend that you download SQRL to your PC.
If you have any questions, please do not hesitate to consult through the email:
steemchurchvenezuela@gmail.com
Or in our situation room SC.Telos in Telgram:https://t.me/joinchat/JfcYQRZKH3Fu0M9kIzcjjw
To register at Steemchurch telos, fill out the following form:
https://goo.gl/forms/TOJ4cCDiMT4KlM0g2
Blessed are those who work for peace, because they will be called children of God. Matthew 5: 9 | NVI
Support this project on
https://fundition.io/#!/@sc-v/wx2n2agr9
We thank our collaborators
@sirknight,@sniffnscurry,@pennsif,@adollaraday,@fundition,@redpalestino, @wilx, @charitycurator, @theycallmedan,@curatorhulk, @impactn-projects,@partiko,@newhope, @hanshotfirst.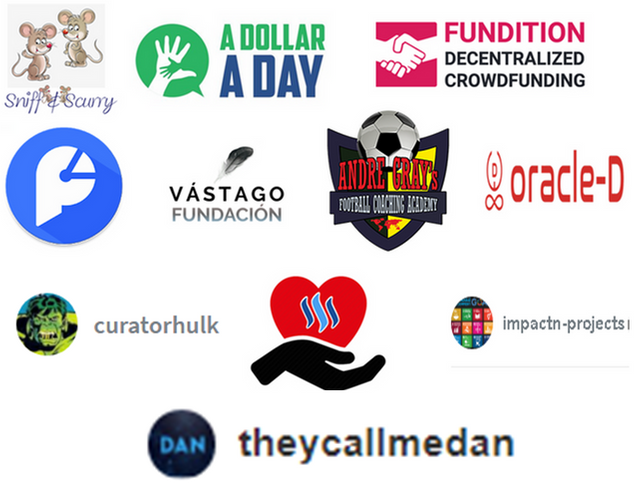 Our special thanks @steempress-io.for their collaboration to add value to this platform. If you want to use steempress, look for information here:steempress