WELCOME TO THE BLOG OF STEEMCHURCH VENEZUELA @sc-v
God continues to pour out his glory in every town and nation and his people recognize him with joy, prayers and praise, and on this occasion, in gratitude to God, Venezuela has chosen a special day in the year to exalt him with jubilee worship and thanksgiving through a march in every town and city that is celebrated every twelve (12) of October with joy.

Steemchuchurch Venezuela could not miss an event of such magnitude for our beloved Lord Jesus Christ and from Barcelona Anzoategui State we rejoice, march and cry to God for our land declaring that Venezuela and the whole earth is full of his glory declare that down on earth and Under her Jesus is the Lord.

Our pastors Arcadio Luces and ObcelisMiranda belonging to the allied ministry of steemchurch venezuela stood out in capturing the best moments of this activity.

Actually this event was extremely beautiful. I firmly believe that there is no more sublime act that a people praises God from the heart and recognizes him as their creator and savior. God has mercy on us all in the worst moments has shown us that his arm has not shortened over Venezuela and his mercy and faithfulness is great and forever.

Psalm 117: 1-2 Praise the Lord, all nations; Peoples all, praise him. For his mercy has increased upon us, and the faithfulness of Jehovah is forever. Hallelujah.
(RSV1960: King James Version)


Venezuela once again raises its flag before God waiting for its prompt response hopeful that God hears us and heals our land.
2 Chronicles 7:14
If my people humble themselves, upon whom neither name is invoked, and pray, and seek my face, and turn from their evil ways; then I will hear from heaven, and forgive their sins, and heal their land. (Reina Valera 1909).

Venezuela honors our beloved Jesus Christ as a nation on this special day, we are blessed! One more day of recognition of our creator as a people we have humbled ourselves before his presence seeking his face and recognizing that only He is God to forgive and only He can heal our land.
All glory and honor be to God. Venezuela God with us!
WE WILL REACH CROWDS IN THE CRUSADE OF FREEDOM.
What to do now?
@Sc-v, will be in the communities and rural areas implementing social work and our educational campaigns, to which we will integrate Steemchurch Telos, this is a wonderful opportunity to grow, to bring hope to many people, children are the fundamental pillars to build that desired future.
SteemChurch Telos Expansion:
Your NEW SteemChurch Telos account
The SteemChurch Telos expansion is about establishing ourselves on a new platform capable of facilitating commerce, banking, trade and logistics' – opening up many more opportunities than social media and blogs.
Telos is one of the most advanced blockchains on the planet. Incredibly fast and highly scalable. Built from the same blockchain architecture as EOS, Telos can do everything EOS can do. At the moment, however, Telos is relatively unknown and resources are cheap. Which means that we are establishing here at an ideal time.
For the first access to your account we recommend that you download SQRL to your PC.
If you have any questions, please do not hesitate to consult through the email:
steemchurchvenezuela@gmail.com
Or in our situation room SC.Telos in Telgram:https://t.me/joinchat/JfcYQRZKH3Fu0M9kIzcjjw
To register at Steemchurch telos, fill out the following form:
https://goo.gl/forms/TOJ4cCDiMT4KlM0g2
Blessed are those who work for peace, because they will be called children of God. Matthew 5: 9 | NVI
Support this project on
https://fundition.io/#!/@sc-v/wx2n2agr9
We thank our collaborators
@sirknight,@sniffnscurry,@pennsif,@adollaraday,@fundition,@redpalestino, @wilx, @charitycurator, @theycallmedan,@curatorhulk, @impactn-projects,@partiko,@newhope, @hanshotfirst.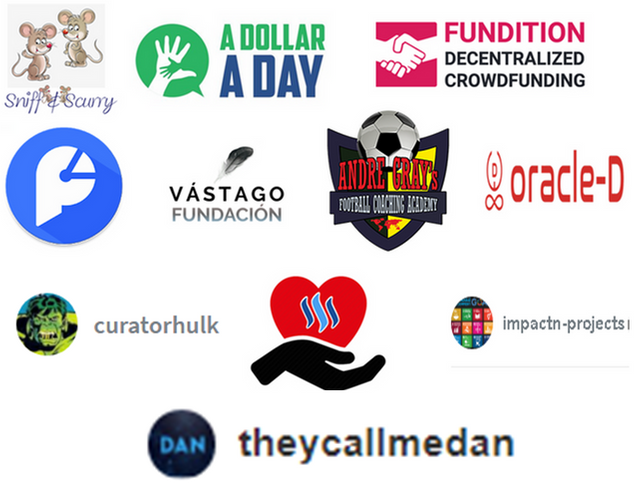 Our special thanks @steempress-io.for their collaboration to add value to this platform. If you want to use steempress, look for information here:steempress