WELCOME TO THE BLOG OF STEEMCHURCH VENEZUELA @sc-v
Be blessed and may the peace of God rest upon each one of us on this day. From Steemchurch Venezuela we continue to promote blockchain technology in the communities.
In previous days our beloved Apostle Darlenys made important announcements about the expansion to the Telos blockchain, looking for opportunities to establish a new global economy, among the immediate and future plans is the development of the Project «Give wings to freedom Education without limits» that contemplates blockchain adoption in Venezuela and the world.
In this sense, connections and alliances have been made through which we will carry out the mission of educating children, adolescents and encouraging great talents to venture into the fourth industrial revolution. This first term alliance is with @eblockchain and now part of the «Dencentralized Venezuela Chapter» group managed by Alexis Landaeta, starting the first event that will take place on October 18, 2019 at the Science Faculty of the Central University of Venezuela located in the great Caracas, Hour: 10:00 a.m.

We find it wonderful that in such a short time the history of our community is changing in a positive way, we are achieving great achievements and more people are joining every day, with this meeting The Decentralized Chapter of Venezuela brings together blockchain enthusiasts and professionals in the metropolitan area of ​​our country, and in this first stage the following programming will be carried out:
Presentation of the event / opening words.
1.-Crypto economy, Aron Olmos.  
2.-Bitcoin, Alexi Landaeta  
3.-Ethereum, Alfredo Castellano
 4.-Nano, Antonio Russionelo.
 5.-IA, Iot, Robinson Rivas.
6.-Decentralized Ven, Alexis Landaeta
7.-Decentralized Nicosia
8.-Close
The event will begin from 10:00 am Venezuela time at the UCV faculty of Science, free admission.
We invite all those who wish to participate in this new stage of blockchain education in Venezuela to communicate through the available channels, you can obtain information about the event at: https: //www.decentralized.com/groups/decentralized-venezuela-chapter /
The next conference will be in the east of the country, we hope to insert other blockchain platforms such as Telos, Steemit into the program.
We are beginning a new era, we are taking the reins of our destinies through knowledge.
We will share the advances and activities with the adoption, promotion and consolidation of technology in Venezuela.

WE WILL REACH CROWDS IN THE CRUSADE OF FREEDOM.
What to do now?
@Sc-v, will be in the communities and rural areas implementing social work and our educational campaigns, to which we will integrate Steemchurch Telos, this is a wonderful opportunity to grow, to bring hope to many people, children are the fundamental pillars to build that desired future.
SteemChurch Telos Expansion:
Your NEW SteemChurch Telos account
The SteemChurch Telos expansion is about establishing ourselves on a new platform capable of facilitating commerce, banking, trade and logistics' – opening up many more opportunities than social media and blogs.
Telos is one of the most advanced blockchains on the planet. Incredibly fast and highly scalable. Built from the same blockchain architecture as EOS, Telos can do everything EOS can do. At the moment, however, Telos is relatively unknown and resources are cheap. Which means that we are establishing here at an ideal time.
For the first access to your account we recommend that you download SQRL to your PC.
If you have any questions, please do not hesitate to consult through the email:
steemchurchvenezuela@gmail.com
Or in our situation room SC.Telos in Telgram:https://t.me/joinchat/JfcYQRZKH3Fu0M9kIzcjjw
To register at Steemchurch telos, fill out the following form:
https://goo.gl/forms/TOJ4cCDiMT4KlM0g2
Blessed are those who work for peace, because they will be called children of God. Matthew 5: 9 | NVI
Support this project on
https://fundition.io/#!/@sc-v/wx2n2agr9
We thank our collaborators
@sirknight,@sniffnscurry,@pennsif,@adollaraday,@fundition,@redpalestino, @wilx, @charitycurator, @theycallmedan,@curatorhulk, @impactn-projects,@partiko,@newhope, @hanshotfirst.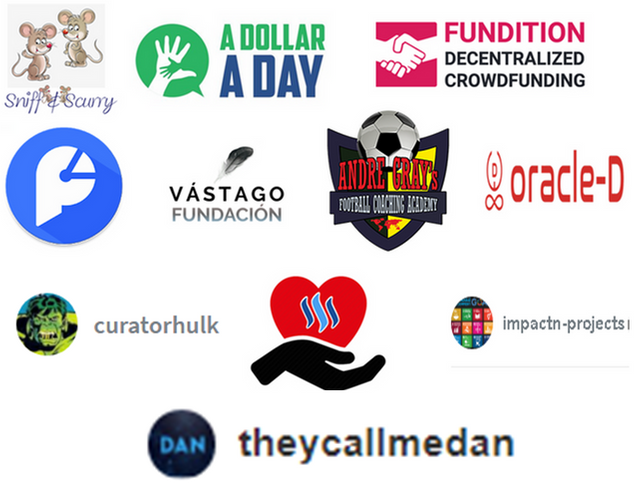 Our special thanks @steempress-io.for their collaboration to add value to this platform. If you want to use steempress, look for information here:steempress