WELCOME TO THE BLOG OF STEEMCHURCH VENEZUELA @sc-v
We continue in the streets of eastern Venezuela carrying out the children's dining room «Bread From Heaven» on this occasion we share with the children of the «Palotal» sector in the capital of the Anzoategui State.
The leaders Obcelis and Arcadio Luces represented the organizing team, we are happy after reading the Educational project that the Mother church will be carrying out through our dear Apostle Darlenys:
Give Wings to Freedom, Education without limits

We believe that Venezuela is still the girl in the eyes of God, and in this difficult time, there are men and women of faith who work for a change in their nation, we want to be the protagonists in the new time that we will live.
Children are not only receiving occasional food, they are receiving love, understanding, words of life that help them to be men and women with identity and courage.We prepare for them a typical Venezuelan dish «Creole Pavilion» composed of rice, beans and rice.


We support children to follow up in their school classes, some lamnebly do not go to school in the same way we teach basic aspects according to their age of general culture, mathematics, and language.

We want to collaborate and focus on the FAO 2020-2030 diary, fight against zero hunger, hence the educational campaigns of agriculture and sustainable development that we will be implementing from our communities.

In the not too distant future we want to consolidate ourselves as a comprehensive children's educational organization, which covers different areas to strengthen the growth of children in Venezuela and the world.

Bread From Heaven is still a wonderful project, we know that the heart of God is here, and everyone who lives it, listens to it, becomes familiar with it. All those who wish to participate from their community in any country can carry physical food and the food that gives life, as Jesus said:

«I am the bread of life, and he who eats this bread will never be hungry again.»
Let us therefore take away the hunger of the children of the world, but not from the food that perishes, but let us deliver the food for eternal life.
WE WILL REACH CROWDS IN THE CRUSADE OF FREEDOM.
What to do now?
@Sc-v, will be in the communities and rural areas implementing social work and our educational campaigns, to which we will integrate Steemchurch Telos, this is a wonderful opportunity to grow, to bring hope to many people, children are the fundamental pillars to build that desired future.
SteemChurch Telos Expansion:
Your NEW SteemChurch Telos account
The SteemChurch Telos expansion is about establishing ourselves on a new platform capable of facilitating commerce, banking, trade and logistics' – opening up many more opportunities than social media and blogs.
Telos is one of the most advanced blockchains on the planet. Incredibly fast and highly scalable. Built from the same blockchain architecture as EOS, Telos can do everything EOS can do. At the moment, however, Telos is relatively unknown and resources are cheap. Which means that we are establishing here at an ideal time.
For the first access to your account we recommend that you download SQRL to your PC.
If you have any questions, please do not hesitate to consult through the email:
steemchurchvenezuela@gmail.com
Or in our situation room SC.Telos in Telgram:https://t.me/joinchat/JfcYQRZKH3Fu0M9kIzcjjw
To register at Steemchurch telos, fill out the following form:
https://goo.gl/forms/TOJ4cCDiMT4KlM0g2
Blessed are those who work for peace, because they will be called children of God. Matthew 5: 9 | NVI
Support this project on
https://fundition.io/#!/@sc-v/wx2n2agr9
We thank our collaborators
@sirknight,@sniffnscurry,@pennsif,@adollaraday,@fundition,@redpalestino, @wilx, @charitycurator, @theycallmedan,@curatorhulk, @impactn-projects,@partiko,@newhope, @hanshotfirst.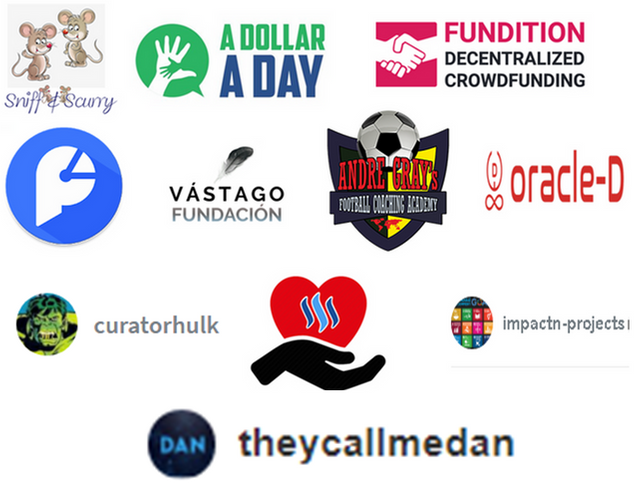 Our special thanks @steempress-io.for their collaboration to add value to this platform. If you want to use steempress, look for information here:steempress